DINAH BLUNT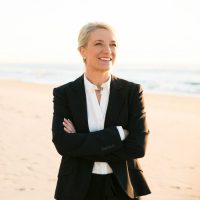 Professional Title
Anaesthetist, Hypnotherapist, Personal Excellence Coach
Qualifications
Specialist Anaesthetist
Diploma Clinical Hypnotherapy
Certified Life Coach
NLP Master Certification
Email Address
djblunt@optusnet.com.au
Level
Practitioner
Address
27 Rode Rd
Chermside, QLD 4032
Australia

Phone Number
(041) 775-8306
0417758306 
Biographical Info
Dr Dinah Blunt is a specialist anaesthetist in private practice and is a member of Northside Anaesthesia. A few years ago Dinah witnessed too many colleagues becoming disenfranchised, cynical, and depressed. A few were even driven to suicide. She was struck by the realization that as a medical practitioner she wasn't working in the health industry but the sickness industry. At the same time she developed an interest in the better management of highly anxious preoperative patients and better outcomes for them post operation. This lead her towards investigating the positive benefits of neurolinguistic programming and hypnotherapy.
She saw a great deal of evidence that the affects of these  treatments was very real. She embarked on a series of studies to equip herself with skills she needed to lead patients and colleagues towards a level of vitality beyond merely the absence of disease. Dinah has been a practising hypnotherapist since 2015, gaining a depth of experience in a wide range of problems, including the management of anxiety, PTSD, pain, phobias, stop smoking and weight control.
Dinah speaks regularly at medical conferences and conducts confidential coaching consultations with individual doctors and other professionals.
https://www.drdinahblunt.com.au/
---