Dr Jennifer Rice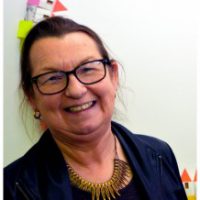 Company
Jennifer Rice Psychologist
Professional Title
Psychologist
Qualifications
BBehSc (Hons), PhD, MAPS
Email Address
drjmrice@gmail.com
Level
Practitioner
Address
315 Victoria Rd
Thornbury, Vic 3071
AU

Phone Number
(039) 484-4895
Website
https://www.healthdirect.gov.au/australian-health-services/20049474/dr
Biographical Info
Jennifer is an endorsed Community and Health Psychologist, with particular interests in social psychology and interpersonal relationships. She is also an approved generalist and specialist supervisor with the Psychology Board of Australia, and a qualified Family Dispute Resolution Practitioner.
Jennifer works in private practice as a clinician, relationship counsellor and family mediator with individuals, couples and families and also provides consultation and training to out of home care sector agencies in trauma informed practice, interpersonal neurobiology and attachment.  She is also a Training Consultant with the Lighthouse Institute, and operates as a Clinical Supervisor in the Lighthouse Foundation Care and Wellness Teams.
Jennifer has also worked as an academic at Victoria University where she conducted research into contact in out of home care. She has a commitment to improving the welfare and outcomes for children and young people in out of home care, and a passion to extend research and the empirical knowledge base in this field.
---