Eleonore Stephan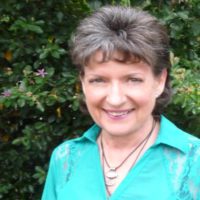 Company
EnergyPsychology&QuantumHealing
Professional Title
Clinical Hypnotherapist, NLP Master, Counsellor and Psychotherapist
Qualifications
*Adv Diploma Clinical Hypnotherapy, Psychotherapy, Cognitive Behaviour Therapist (CBT) & Master NLP Pract.
*Certificate IV – Leadership (Transactional Analysis) – Coaching, Counselling, Mentoring and Performance Management
*International Quantum Touch Instructor and Practitioner.
Specialities
Trauma, Abuse, Stress, Anxiety, PTSD, Fear, Grief, Pain, Quit Smoking
Email Address
eleonore@tpg.com.au
Level
Practitioner
Phone Number
(040) 171-3515
Website
http://energypsychologyandquantumhealing.ntpages.com.au
Biographical Info
Offering Professional Services to people who want to feel and achieve their best. You can reach your goals and have more energy, fun and enthusiasm every day. Services are effective, affordable, and life enhancing – designed to help you master new skills and self empowerment with confidence and ease. If you want to Get Your Life Back, let me help you do that now!
As a Clinical Hypnotherapist, a Master practitioner of Neurolinguistic Programming, Counsellor and Psychotherapist, Eleonore's main area of focus has been to gently assist her client's to overcome and transform out of, some of life's toughest experiences of illness, grief, trauma and abuse with compassion and insight.
Trained in the Richards Trauma Process, and as Internationally Certified HOPE Pain Management Coach, and with Advanced Counselling skills, Eleonore has developed a unique integrated style as a Holistic Practitioner and Psychotherapist. She has additional Certificates and Diploma's in various physical and spiritual healing modalities, including Anatomy & Physiology, Neuroskeletal Dynamics, Energy Psychology (EFT EMDR TFT), Reiki, Touch for Health, Meditation, Imagery, crystals, colour, and subtle energies (meridians,auras & chakras) Flower Essences, and Polarity Therapy.
Eleonore has run a successful practice for approximately 27 years from Adelaide, South Australia, loves teaching and training, travelling the world meeting new and diverse people, is a published author, and grandmother to eight grandchildren.
Testimonial
Eleonore Stephan visits the group "Concerning Women" as a guest speaker whenever requested. Last time, surpassing all expectations she gave an extraordinary and memorable presentation encompassing several of her impressive list of qualifications. In generously sharing her knowledge she dealt with questions with a great deal of humility and understanding.
Eleonore challenged our concepts of appropriate and effective healing, allowing those present to make sound decisions regarding their physical and psychological well-being. Her ability to motivate and encourage is inspiring.
I would liken the depth of healing she provides in connection with a client as "Heart – to – Heart, Soul – to – Soul". I look forward to her next "Guest Appearance" to inspire a new group of women.
June Stephenson
Founder/Director/Facilitator "Concerning Women" (est. '92)
---