Fran Nguyen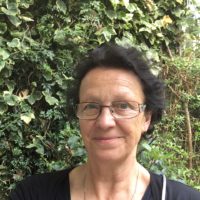 Company FlourishNow88
Professional Title Counselor and TRTP Practitioner
Qualifications RN, Dip Ophth. M. Counselling.
Dip D&A and Co-Morbidities
Specialities PTSD Addictions
Email Address flourishnow88@gmail.com
Level Practitioner
Phone Number +447873443739
+447873443739
Biographical Info
Fran is a counselor and nurse and has lived and worked in both Hong Kong and Australia, before returning to the UK.
Whilst in Hong Kong she worked with the Vietnamese Boat People and also with St Stephens Society, helping those with addiction issues, get off the streets, and get their lives back.
In Australia, she was married to a Vietnamese Boat person for 23 years, and has three wonderful boys, who are now living on 3 different continents! She is currently living in the UK housekeeping for her elderly father and helping others through the TRTP process.
She is also an author and has written a book entitled: Matters of Life, 10 Keys to make your Life Matter.
---