Yvette M Crombie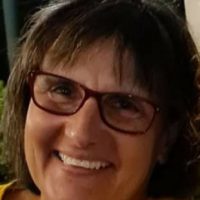 Company
Transcend
Professional Title
Yvette Crombie
Qualifications
TRTP Practitioner
Email Address
yvettecrombie63@gmail.com
Level
Practitioner
Address
Sheldon
Sheldon, QLD 4157
AU

Phone Number
+61407656874
(040) 765-6874
Biographical Info
There is a better way to live your life, without stress, ptsd, anxiety, depression, fears, phobias. If you really want to live a life with choice.
Self-acceptance means Being in Control of Your Life, which will leave you feeling Empowered.
By accepting what makes you individual, you're creating a space for discovery.
It is Safe for You Now, to make significant and meaningful life long lasting positive changes to your life.
Contact me lets chat about how I can assist you. yvettecrombie63@gmail.com
We can also connect via zoom.
I look forward to talking to you soon.
Be Brave, Be You, Be Free.
---