The Richards Trauma Process Training Program
The Richards Trauma Process resolves trauma related issues – quickly, safely and effectively, generally in 3 sessions. These trauma-related issues include PTSD, anxiety, depression etc.
The TRTP practitioner training consists of an initial intensive 8 week program, followed by 2 months of hands-on, very close support in your clinical work, using TRTP with clients.
Attending The Richards Trauma Process training program will fully equip you with all the skills and expertise which you require in order to achieve very significant outcomes.
The Richards Trauma Process program is best suited for use by experienced mental health practitioners with mature, genuine intent to support their clients.
The Richards Trauma Process Training Program Outline
Completion of the TRTP Training Program is just the beginning…
At the completion of the TRTP Training Program, new graduates are not left to 'just get on with it.'
Instead, each new graduate who is fully engaged, is generally invited to become a full member of the TRTP Practitioner Community. Here, the full power and combined wisdom of the entire community is engaged in the support of all practitioners, creating best strategies for client issues, whilst constantly reinforcing each others' efforts. Isolation is eliminated within the TRTP Practitioner Community. TRTP practitioners report that this warm and generous on-going support and learning is one of the most outstanding and valuable aspects of TRTP training.
Upon joining as full members of the TRTP Practitioner Community, new graduates are provided a listing on the online TRTP Practitioners Directory.
TRTP practitioners come together in a regular one hour weekly online video conference to engage in discussions around cases, aspects of TRTP and professional issues.
The practitioners also come together in our private online forum which operates 24/7, in which client issues, particularly 'tricky' cases are further discussed. If a practitioner has a complex case or question, peer assistance is readily available. Egos are left at the door.  Every practitioner feels safe to ask for assistance.
Access to our growing library of resources is available to every TRTP Practitioner Community member
Other possibilities are unfolding for members of the TRTP Community which include becoming mentors,teachers, and additional support roles such as research.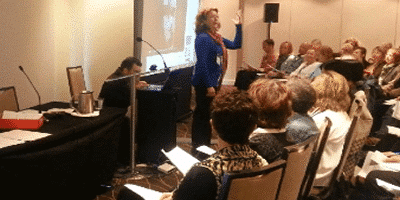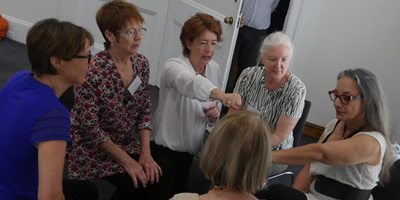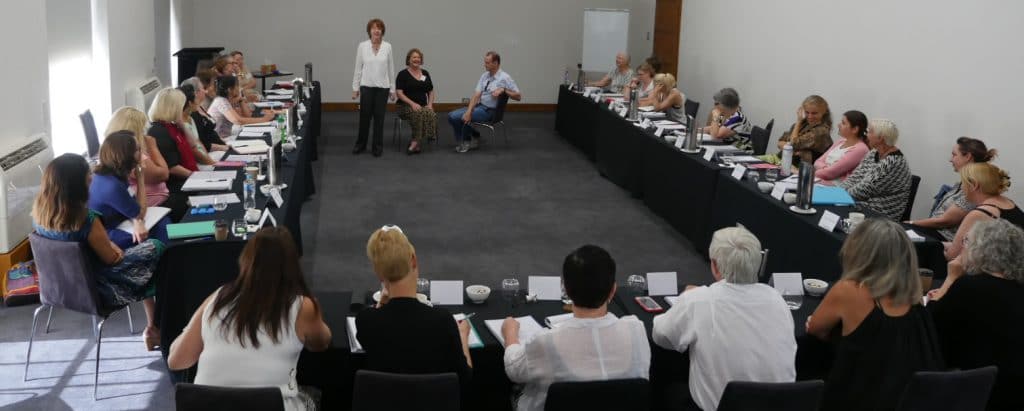 Dr Dominique Hannah, Psychiatrist
'I have looked all around the world for the answer to trauma. I heard Judith Richards present at the AHA and everything inside me said 'YES, this is it!' This process ticks all the boxes and it's SAFE!' .
'The Richards Trauma Process training program is extremely hard hitting, straight to the point and it brings you from an amateur level right to a professional level.'