Search Directory
Directory Categories
Judith Richards
 Creator of The Richards Trauma Process (TRTP)
Judith is the creator of The Richards Trauma Process (TRTP).
This process steps people through trauma-related issues, such as anxiety, depression and PTSD. It is safe, effective and fast, generally in just 3 sessions.
TRTP was created out of Judith's own need to resolve her own trauma. She found a way to resolve the extreme trauma  which had resulted in a major PTSD breakdown. She teaches this process to health professionals across Australia.
Contact us to find out more about trauma therapy directly from Judith Richards.
'This process is Revolutionary' – according to academics and professionals in the trauma arena.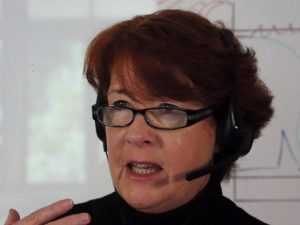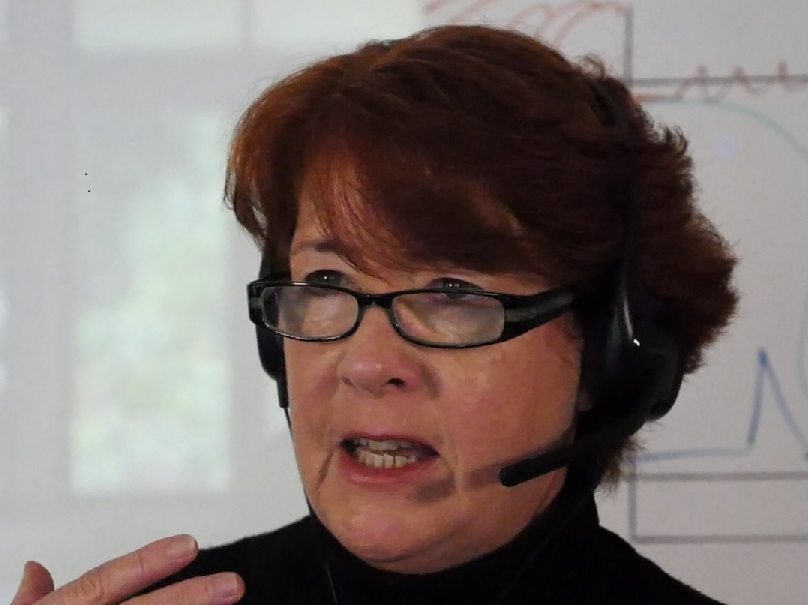 When choosing a TRTP practitioner:
Click on the Practitioner's name to link to their information.
'Areas of Interest' will provide a strong indicator of issues in which a practitioner will be most knowledgeable and experienced. (See Practitioner more info)
Distance is not a restriction. Practitioners use online video conferencing (skype, zoom etc), to connect with their clients anywhere in the world.
The State Location buttons will filter the practitioners into groups by States of Australia.

Mentors
These are TRTP Trainers and Senior Practitioners
Owner
Moveon Counselling, RN
Home
61 Hutchinson Street
Mount Barker
SA
5251
Australia
home
Home Phone
:
0429 922 765
home
Personal Email
:
zbirbapbhafryyvat@ubgznvy.pbz
INTERNET
Website
:
http://moveoncounselling.com.au/
Biographical Info
My journey as a therapist began after qualifying as a registered nurse over 23 years ago. Over this journey I have supported people to manage their chronic health conditions. However, it became apparent to me that to truly help people make long term changes I needed to help them address their psychological needs as well as the physical.
Society often views people as being weak if they are struggling with issues such as addictions, weight issues and mental health conditions, which often results in them feeling punished, judged and scorned. I realised that these issues often occur because of distressing life events and past trauma. I undertook a counselling diploma because I wanted to be able to understand better and make a difference.
However, it is clinical hypnotherapy and TRTP that has transformed my practice. This amazing approach is also transforming lives of the people who come to see me for this therapy because it enables them to utilise their own inner strength to make changes to their life quickly and effectively.
Notes
Are you feeling anxious, depressed, over-whelmed? Do you have health problems such as chronic pain, lethargy, fibromyalgia, gut issues, over-weight or just feel burnt out?
Did you know that past difficult life events can cause havoc with your health?
Sexual abuse, childhood neglect, bullying, being in an accident, being diagnosed with a medical condition or undergoing cancer treatment can have devastating effects on your physical and mental wellbeing. These life experiences can result in problems such as feelings of panic, low self-esteem, behavioural or personality changes. Many behaviours are an unconscious way of coping, such as addictions, rage, avoidance of social situations.
TRTP can safely turn these symptoms of unresolved trauma and lead you to release the emotions that are trapped within your body and unconscious mind, safely and peacefully.
I'm passionate about offering a safe, nurturing confidential environment and love watching people bloom and leave my office with a huge smile on their face.
When you are ready to live a full life free from self-doubt, depression, anxiety, PTSD, physical and emotional pain contact me so you can live the life you deserve. Please take your time to have a look at my website with lots more information at http://moveoncounselling.com.au/
Categories:
Australia,
Mentors,
Practitioners,
South Australia
Home
West Brisbane & Ipswich Regions
6/20 Gray Street
Ipswich
QLD
4305
Australia
home
Work Phone
:
0478 215 349
work
Work Email
:
qnivq@qnivqpyhss.pbz.nh
INTERNET
Website
:
http://davidcluff.com.au
Biographical Info
David is a husband, father and grandfather.  He is a qualified and certified therapist who thoroughly enjoys working with people who desire healthy relationships with others and themselves.  For recreation and down time, he spends time with family, in the Australian bush, writing poetry and articles on relationships and spirituality.
He holds a Bachelor of Commerce and a Masters in Counselling, is a licensed facilitator for several parenting and group programs and is a recognised TRTP practitioner.  David is a registered Clinical member of PACFA Member No 25377.
David looks forward to working with each client and collaboratively discovering the incredible worth and richness inherent within them.
Notes
Areas of Interest
Trauma, Grief and loss, Anxiety and Depression
Categories:
Australia,
Mentors,
Practitioners,
Queensland
Owner
Transformations Coaching & Hypnotherapy
Biographical Info
Reading View. Alt Shift A for Accessibility Help.
Born in Harare, Zimbabwe I started my working life as an Agronomist (Crop Scientist). For the first 4 years after Uni, my work life consisted of alternating "work with farmers" with "monthly 2 week army call ups".  I was a medic. Our country was involved in a terrorist war.  My "normal" work vehicle was an armoured jeep, I carried my medic kit and rifle everywhere.   Because it was normal, I did not understand the cause of why I was "always angry", why "sudden sounds" made me drop to the ground or simply "freeze" or why I was always "on alert"… just watching.
I had classic PTSD and never knew it.  It took 30 years to figure it out and a lot of personal development to sort it.  Through my journey I discovered the power of hypnosis, and then The Richards Trauma Process.  TRTP changed my life and that is why I now dedicate my life helping people overcome PTSD, anxiety, stress and depression in all areas of their life.  I also assist with training new practitioners to ensure more people have access to this amazing process.
Notes
SPECIALTY
PTSD, Anger, Trauma, Stress, Anxiety, Depression, Confidence, Low Self Esteem, Pain Management, Grief and Loss, Phobias, Smoking Cessation, Panic Attacks, Family/relationship issues
Categories:
Mentors,
Practitioners,
Queensland
Work
30 Doncaster Rd
North Balwyn
VIC
3104
work
Work Phone
:
0403 013 010
work
Work Email
:
uryran@njnerarfffcnpr.pbz.nh
INTERNET
Website
:
http://www.awarenessspace.com.au
Biographical Info
BA Hons
MA Comparative Religion
Grad Dip Applied Psychology
Dip Gestalt Therapy
Registered Psychologist and a member of APS.
I work with a holistic approach and people come with a wide range of issues: visit my website
http://www.awarenessspace.com.au
Notes
Areas of Interest
PTSD, trauma, depression and anxiety.
Categories:
Mentors,
Practitioners,
Victoria
Clinical Psychologist / Sports Psychologist
Home
79 West High Street,
Coffs Harbour
NSW
2450
Australia
home
Work Phone
:
0407 776 675
work
Personal Email
:
jnejvpxzppyryynaq@tznvy.pbz
INTERNET
Biographical Info
My name is Warwick. I'm a Clinical Psychologist who has been in the business of helping people heal mentally and emotionally since 2003. I have worked with clients of walks of life and of all ages, from young children all the way to clients in their 80's. I have built a strong reputation in my local area of Coffs Harbour, to the point where word of mouth keeps the work streaming in and there is a general confidence in what I do.
As nice as it is to have a good reputation in my chosen field, what means the most to me is being a facilitator of growth and remarkable change in the lives of those I work with. The feedback I've received over my career suggests that many of my clients have experienced significant improvements in their psychological, emotional, and behavioural functioning as a result of the interventions I have offered. But I also realise that the methods I have used in the past have also left quite a number of clients simply accepting and 'putting up with' ongoing issues of anxiety, depression, trauma, and self-worth, despite my best efforts. I had come to accept also that there wasn't anything else that could be done for these clients, and that some improvement in coping capacity was probably as good as things could get for some people. All of that changed when I was trained in TRTP…
With TRTP as my top of the line treatment approach there is now a genuine feeling every time that my clients can walk away after participating, experiencing extraordinary transformations. The attitude is no longer one of teaching my clients to simply cope and accept their symptoms and limitations. I now tell people they can clear their blocks to thriving as human being by targeting the blocks where they reside – the subconscious mind.
Providing you have an open-mind, can use your imagination, and really want the change, it is very much possible to achieve amazing results if you choose me for TRTP. And you do not need to live near Coffs Harbour because I offer this process using internet-based video consultation and it still works just as well as face-to-face consultation.
Put simply, TRTP has changed me personally and professionally in such a profound way. Now I just want to bring this powerful process to as many people as I can. So if you are ready to leave behind all that holds you back and to move towards extraordinary, please contact me.
Notes
I have a specialized interest in anxiety presentations at both clinical and sub-clinical levels. I am highly experienced and skilled in dealing with: PTSD, depression, generalized anxiety, social anxiety, phobias, autism spectrum disorders, OCD, self-worth issues, attachment issues, family/relationship issues, parenting, drug and alcohol issues, and personality disorders.
In addition to my Clinical Psychology status, I am also a qualified Sports Psychologist, and therefore skilled in consultation to athletes and clients seeking peak performance in their chosen field.
Categories:
Mentors,
New South Wales,
Practitioners
Owner Director
Live Mindfully
Work
St Kilda West
Melbourne
VIC
3182
Australia
work
Work Phone
:
+61 418 911 203
work
Personal Email
:
uryra@qeuryrazhefryy.pbz
INTERNET
Website
:
http://www.drhelenmursell
Biographical Info
Thanks for taking the time to read my profile.
Are you tired of feeling scared, angry, overwhelmed or maybe even numb to it all? Is your body manifesting unexplained chronic physical symptoms? Perhaps you are feeling completely immobilised by the stress of daily life or past trauma?
If any of these resonate with you, then take a moment to pause, rest a while…take a breathe and read on …. I think I know what can help!
Having worked as a Clinical Psychologist for more than 20 years, I have trained in a number of modalities and enjoyed supporting clients to overcome adversity.  I've always felt, however, there was something missing.  For many, the journey could be long or there seemed to be residual issues lingering from the past that continued to sabotage best made efforts to find contentment and fulfilment in life.  Thanks to The Richards Trauma Process (TRTP), I've found the missing link.
My passion for TRTP comes from consistently bearing witness to the transformations clients now make through this dynamic and powerful process and it's so so quick!  In as little as three to four sessions, I can support you through the TRTP process, enabling you to change the sabotaging thought patterns that underpin unwanted behaviours.  We don't need to venture back into the detail of the past, which will keep you feeling safe and empowered.  When we truly believe we are enough, then we can be free from psychological stress and illness once and for all.
"You are enough! Not because you did or said or bought of thought or became or created something special….but because you always were."
Notes
Helen is a caring and empathic Clinical Psychologist and Family Therapist who empowers clients to become active participants in the creation of their own rich & meaningful life; free from emotional and even physical pain. She has established her own successful private practice where a high percentage of her clients are direct referrals from other clients and for that she is grateful.
Helen works with individuals, couples and families whose lives have been impacted through psychological related stress and illness. She assists clients with PTSD, stress, anxiety, depression, phobias, panic attacks, chronic somatic illness, eating disorders, disordered eating and relationship difficulties.
Helen's practice is based on the core belief 'get the mind right and the body will follow'.
In addition to TRTP, Helen is also experienced in Mindfulness Based Cognitive Therapy and Gottman Marital Therapy.
Helen's qualifications include a Professional Doctorate in Psychology (Clinical Child & Adolescent Specialisation) from The University of Melbourne.  She is professionally registered with the Psychologists Registration Board of Victoria (PRB) and is a full member of the Australian Psychological Society (APS). Helen is also registered with Medicare as a Clinical Psychologist, enabling her clients to claim Medicare benefits in addition to private health care rebates where applicable.

Professional Qualifications
Professional Doctorate in Psychology (Clinical Child & Adolescent Specialisation): The University of Melbourne
Grad Dip (Soc Sci in Family Therapy): Swinburne University of Technology & Williams Road Family Therapy Centre
Post Grad Dip (Psychology): The University of Melbourne
Grad Dip (Psychology): The University of Melbourne
Ba App Sci (Physical Education): Phillip Institute of Technology (now RMIT)
Certified TRTP Practitioner
Certified Level 2 Gottman Marital Therapist
Categories:
Mentors,
Practitioners,
Victoria
Director/Principal
Academy of Therapeutic Goods
Home
Chatswood & Penrith
NSW
home
Work Phone
:
1300 788 909
work
Cell Phone
:
0405 682 647
cell
Personal Email
:
vasb@nbgu.pbz.nh
INTERNET
Biographical Info
Leonie is a Clinical Hypnotherapist, Medical Hypnotherapist, Hypnotherapy Trainer, NLP Master Practitioner, Registered Nurse, Early Childhood Educator, TRTP Practitioner. Her areas of interests include PTSD, Phobias, Anxiety and Panic Attacks, Weight Issues, Addictive Behaviours, Quitting cigarettes and Marijuana.
Notes
No-one has to live a life controlled by overwhelming fear, anger, sadness and confusion.  These negative emotions can create many mental and physical illnesses.  We all deserve inner peace and contentment – to live a life free from the trauma and negativity from the past.  Everyone deserves a life filled with joy and happiness.  It's our birthright.
Let me take you by the hand and gently walk you through to the other side.  It's like stepping out of a dark tunnel and into the light at the other end.  You may feel that you could never do this alone – and you don't have to.  Together we can release all that you no longer need to hold on to – to create a wonderful new future.
Categories:
Mentors,
New South Wales,
Practitioners
Home
Caulfield
Melbourne
Vic
3162
Australia
home
Home Phone
:
0402 199 329
home
Personal Email
:
qna@xvjryyarff.pbz.nh
INTERNET
Website
:
http://www.kiwellness.com.au/
Biographical Info
I have spent the last 4 years researching, studying and working with clients relentlessly to find FAST, SAFE, EFFECTIVE therapy. As a result, here you find TRTP.  TRTP helped transform my life after 17 years of being the victim of my own depression, anxiety, trauma and multiple addictions. It is through my own healing that I stand here now wanting to share the experience of what being 'Well' actually feels like.
Have you ever wondered what lies behind your eyes? Why you think the way you do? Why you feel the way do? Yet there doesn't seem to be a way out…. Or maybe it sounds too good to be true?
Through my studies of hypnosis, psychology, personality theories and more I aim to share this experience of change from within.
Since learning TRTP, I Have become dedicated to sharing this therapy and experience with as many people as I can, so they can experience the TRUE life they want to live.
Call me…
Issues I deal with (specialty or interest): Stress, Anxiety, Depression, PTSD, Addiction, Self Esteem, Anger & Rage, Self Esteem, Personality Disorders, Smoking Cessation
Profession:  Clinical Hypnotherapist
Categories:
Mentors,
Practitioners,
Victoria