Search Directory
Directory Categories
Judith Richards
 Creator of The Richards Trauma Process (TRTP)
Judith is the creator of The Richards Trauma Process (TRTP).
This process steps people through trauma-related issues, such as anxiety, depression and PTSD. It is safe, effective and fast, generally in just 3 sessions.
TRTP was created out of Judith's own need to resolve her own trauma. She found a way to resolve the extreme trauma  which had resulted in a major PTSD breakdown. She teaches this process to health professionals across Australia.
Contact us to find out more about trauma therapy directly from Judith Richards.
'This process is Revolutionary' – according to academics and professionals in the trauma arena.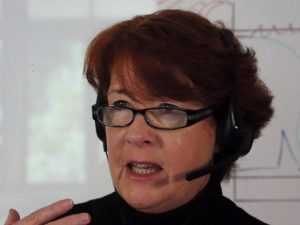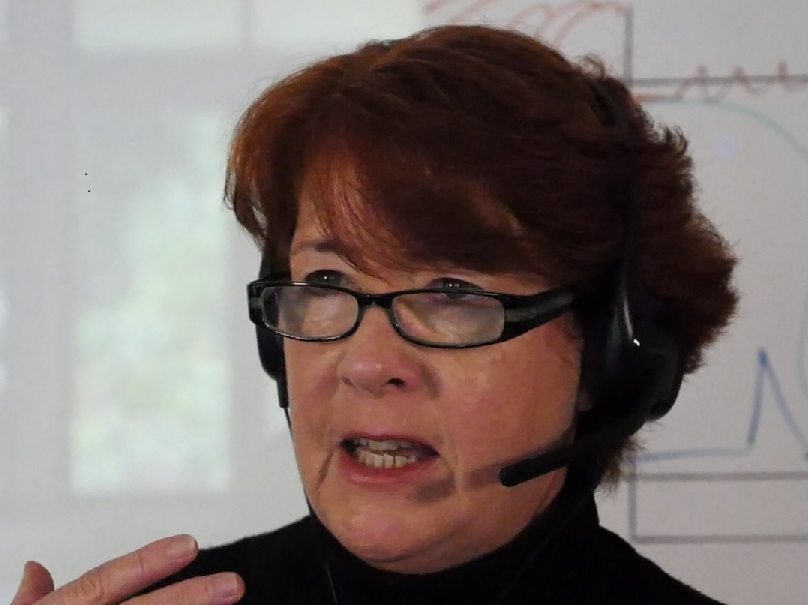 When choosing a TRTP practitioner:
Click on the Practitioner's name to link to their information.
'Areas of Interest' will provide a strong indicator of issues in which a practitioner will be most knowledgeable and experienced. (See Practitioner more info)
Distance is not a restriction. Practitioners use online video conferencing (skype, zoom etc), to connect with their clients anywhere in the world.
The State Location buttons will filter the practitioners into groups by States of Australia.

Mentors
These are TRTP Trainers and Senior Practitioners
Annie

Kerrigan
---
Bachelor of Music (Perf), Grad.Dip. Opera, CILS (Siena), TRTP Therapist
Work
Doreen
Melbourne
VIC
3754
Australia
work
Work
Breakoday Quarter Horses
Walls Road
Glenburn
Melbourne
VIC
3068
Australia
work
Work Phone
:
0478 163 949
work
Home Phone
:
+61478163949
home
Work Email
:
vasb@cgfqgenhzneryvrs.pbz
INTERNET
Website
:
www.annalisakerrigan.com
Website
:
www.ptsdtraumarelief.com
Biographical Info
Annalisa Kerrigan had a two-decade long professional musical career, graduating from the Victorian College of Arts and Melbourne Uni before moving to Italy to study classical music in Florence for during the 90s.
She remained and worked in Europe for the next 8 years, then moved back to Australia and signed with Universal and ABC Classics as one of their best selling crossover classical artists.
She entered into musical theatre singing Eliza from "My Fair Lady" on National Tour, Christine in "Phantom of the Opera" with Laurence Olivier Award Nominee Ramin Karimloo and "Scotland the Brave" with Andrew McKinnon, national tour partnering with Aled Jones,  recording albums with some of the best in the business, and ended up touring back to back throughout Australia and the world wit various productions that she wrote for herself, from "Mario Lanza" to "Spirit of Celt".
She has sung with every major symphony orchestra in Australia, internationally including France, UK, Italy, Ireland,  Russia, New Zealand, Austria and Germany.
She regularly sang at Carols By Candlelight with Channel 9 as well as for Channel 10 and 7, and was a regular interviewee on ABC and other radio such as 2GB, 3AW, 3MBS, 2 MBS and more.
She sang for an extraordinary number of sporting and charity events, including the Melbourne Formula 1 Grand Prix, World Cup Rugby, AFL, NRL, Spring Racing Carnival, Think Pink, Smile, AFAP, and was a regular performer in events such as Carols by the Bay, Opera in the Vineyards, Opera in the Paddock, Opera in the Park, and many council and regional festivals and events.
She retired from public life in 2015, after the birth of her child, when she developed complex post traumatic stress disorder as a result of a difficult home life. In 2018, this was diagnosed as extreme PTSD when she had a psychogenic "stroke" – or "Trauma stroke", where she lost her speech, and parts of her brain shut down entirely. She ended up in the Alfred Hospital in Melbourne, unable to remember the alphabet.  There was no apparent solution except CBT and medication.  As a single mother of a young child, with no family present to rely on, she had to find a solution – a home, and an income, which meant somehow fixing the terrible speech problem, and recovering her ability to think straight.
She went through TRTP as a client of Helena MacCallum in July 2018, six weeks later on the advice of a friend who had had TRTP previously. Four weeks after this, her speech was back, and her PTSD symptoms were mostly gone.
One year later, there is no sign of PTSD – only a deep and profound understanding of those who suffer from anxiety and stress, trauma and depression, after she decided to carry on the TRTP banner by doing the training to help others.  Annalisa is happy, secure, stable and profoundly moved by what TRTP can do for people who have been unable to find help elsewhere.
Areas of Interest
I have a background in elite performance in music and the arts (ballet, dance), as well as sports. I teach children and graduates in performance, and performance anxiety. My trauma work ranges from extreme PTSD, including psychogenic stuttering, non-verbal symptoms, and emotional or mental breakdowns, major stress arising from family breakdowns, depression, low (or no) self esteem, domestic violence, general anxiety in children (and their parents), and complex post traumatic stress disorder. I also practise equine connection work for children and adults who are unable to connect with other people but prefer horses. I have trained in various areas including kinesiology and martial arts, but the therapy I find has astonishing results, in long term negative life patterns is TRTP.
Categories:
Australia,
Practitioners,
Victoria