Search Directory
Directory Categories
Judith Richards
 Creator of The Richards Trauma Process (TRTP)
Judith is the creator of The Richards Trauma Process (TRTP).
This process steps people through trauma-related issues, such as anxiety, depression and PTSD. It is safe, effective and fast, generally in just 3 sessions.
TRTP was created out of Judith's own need to resolve her own trauma. She found a way to resolve the extreme trauma  which had resulted in a major PTSD breakdown. She teaches this process to health professionals across Australia.
Contact us to find out more about trauma therapy directly from Judith Richards.
'This process is Revolutionary' – according to academics and professionals in the trauma arena.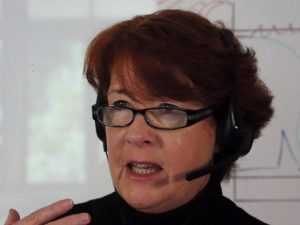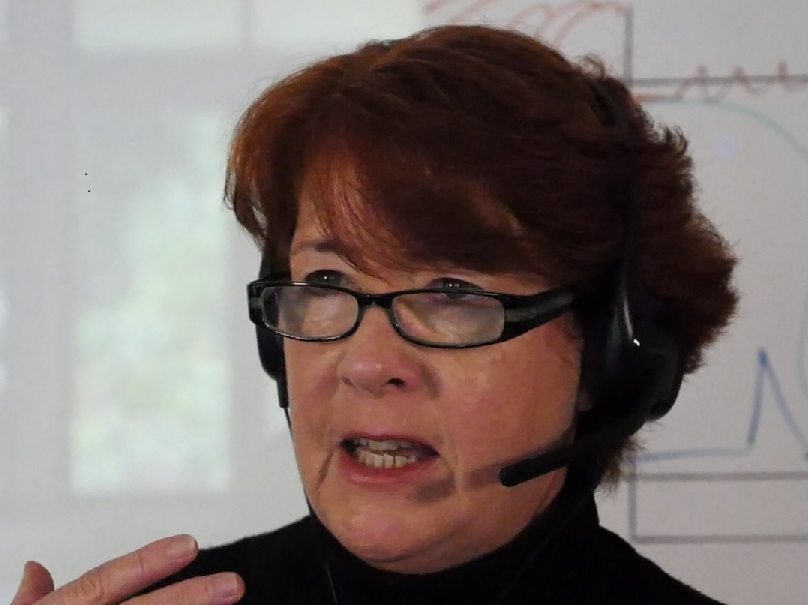 When choosing a TRTP practitioner:
Click on the Practitioner's name to link to their information.
'Areas of Interest' will provide a strong indicator of issues in which a practitioner will be most knowledgeable and experienced. (See Practitioner more info)
Distance is not a restriction. Practitioners use online video conferencing (skype, zoom etc), to connect with their clients anywhere in the world.
The State Location buttons will filter the practitioners into groups by States of Australia.

Mentors
These are TRTP Trainers and Senior Practitioners
Ms

Gwenda

Chapman
---
Owner
AAA Happier Alternative
Home
665A Freemans Drive,
P.O.Box 110,
Cooranbong
NSW
2265
Australia
home
Personal Email
:
tjraqnp3@tznvy.pbz
INTERNET
Website
:
http://aaahappieralternative.com
Biographical Info
Profession:
Psychologist in private practice since 2003.
Prior to that I was a Lecturer for undergraduate degree subjects for nursing, teaching and business students in Psychology, Human Development, Child Development, Conflict Resolution, Classroom Management, Human Relationship Skills.
B Ed (Psych) M Ed Diploma of Counseling, Registered Psychologist PS0001351640, Diploma of Remedial Massage AAMT No 18110, MACE MAPS, Medicare Provider No: 2827621Y
I am a psychologist in Cooranbong (clients from Hunter Valley, Newcastle and Central Coast), specializing in The Richards Trauma Process, dealing with Stress, Anxiety and Depression. These difficulties come in many guises:
Anxiety, Assertiveness, Crisis, Depression -Unipolar or Bipolar, Emotional Distress, Loss and Grief, Palliative psychological care, Life Transitions, Fears and Phobias, Panic attacks, Post-traumatic Stress, Marital, family and Relationship problem, Sexual Abuse & Trauma and difficulties, Addictions such as Alcohol, Cannabis, Smoking cessation, personal struggle, illness, ageing and work related issues, Sleeping difficulties, eating disorders and personal growth. I assist with issues related to Victims of Crime, accidents and natural disasters.
Notes
As a psychologist I have pursued what makes a difference, gone to many courses, and read libraries of books ( many of which were unhelpful), I have learned many interventions that make a difference, but there is a deep satisfaction that is derived from being able to utilize TRTP with my clients.
I see amazing health changes, like:
(i) the young man who was off work with severe ulcerative colitis. He said his specialist indicated it was the worst he had ever seen. This young man was able to go back to work a few days after we completed the process. The process also saved his marriage, as he and his wife were separated. Both had TRTP, and now they are delightedly expecting a child together.
(ii) A father who had childhood abuse, and the sustained
Fight Flight Freeze response had led to strained relations with his son on building sites. When that was turned off he was able to reconnect with his son, and note how competent his son really was.
(iii) The alcoholic, who came to see me severely depressed. She has been sober and well ever since TRTP was completed (more than 8 months now).
(iv) The client who came severely depressed, thrown out of her own home by her husband. The process changed her life, and she is now back with her husband, travelling Australia.
(v) I was able to attract resolution on a substantial debt, that was proceeding to court as I commenced TRTP for myself. I had used all my prior strategies to resolve the debt, for 2.5 years to no avail, but 2 weeks after I found my power with TRTP , the solicitor was handing me my cheque!
Categories:
Australia,
New South Wales,
Practitioners