Search Directory
Directory Categories
Judith Richards
 Creator of The Richards Trauma Process (TRTP)
Judith is the creator of The Richards Trauma Process (TRTP).
This process steps people through trauma-related issues, such as anxiety, depression and PTSD. It is safe, effective and fast, generally in just 3 sessions.
TRTP was created out of Judith's own need to resolve her own trauma. She found a way to resolve the extreme trauma  which had resulted in a major PTSD breakdown. She teaches this process to health professionals across Australia.
Contact us to find out more about trauma therapy directly from Judith Richards.
'This process is Revolutionary' – according to academics and professionals in the trauma arena.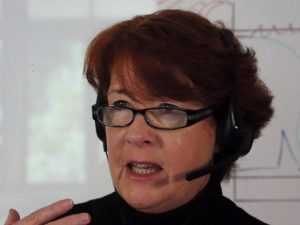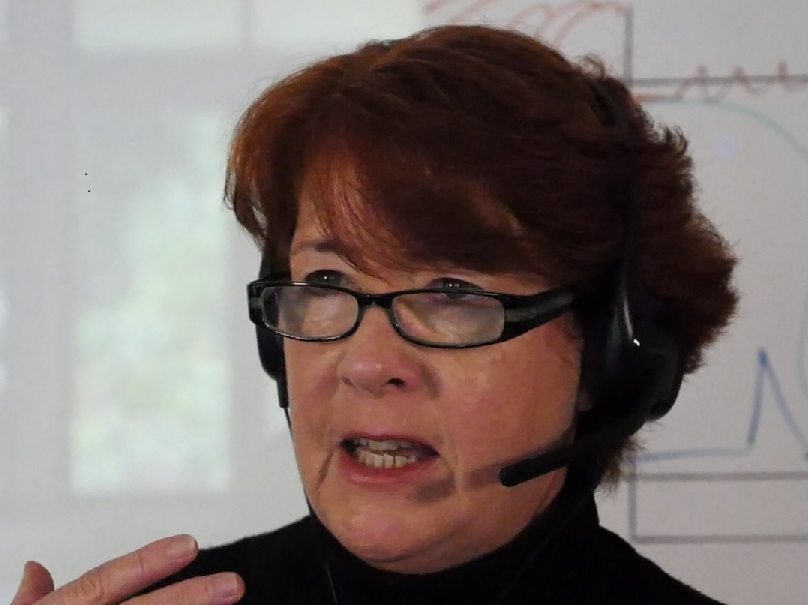 When choosing a TRTP practitioner:
Click on the Practitioner's name to link to their information.
'Areas of Interest' will provide a strong indicator of issues in which a practitioner will be most knowledgeable and experienced. (See Practitioner more info)
Distance is not a restriction. Practitioners use online video conferencing (skype, zoom etc), to connect with their clients anywhere in the world.
The State Location buttons will filter the practitioners into groups by States of Australia.

Mentors
These are TRTP Trainers and Senior Practitioners
Dr

Helen

Mursell
---
Owner Director
Live Mindfully
Work
St Kilda West
Melbourne
VIC
3182
Australia
work
Work Phone
:
+61 418 911 203
work
Personal Email
:
uryra@qeuryrazhefryy.pbz
INTERNET
Website
:
http://www.drhelenmursell
Biographical Info
Thanks for taking the time to read my profile.
Are you tired of feeling scared, angry, overwhelmed or maybe even numb to it all? Is your body manifesting unexplained chronic physical symptoms? Perhaps you are feeling completely immobilised by the stress of daily life or past trauma?
If any of these resonate with you, then take a moment to pause, rest a while…take a breathe and read on …. I think I know what can help!
Having worked as a Clinical Psychologist for more than 20 years, I have trained in a number of modalities and enjoyed supporting clients to overcome adversity.  I've always felt, however, there was something missing.  For many, the journey could be long or there seemed to be residual issues lingering from the past that continued to sabotage best made efforts to find contentment and fulfilment in life.  Thanks to The Richards Trauma Process (TRTP), I've found the missing link.
My passion for TRTP comes from consistently bearing witness to the transformations clients now make through this dynamic and powerful process and it's so so quick!  In as little as three to four sessions, I can support you through the TRTP process, enabling you to change the sabotaging thought patterns that underpin unwanted behaviours.  We don't need to venture back into the detail of the past, which will keep you feeling safe and empowered.  When we truly believe we are enough, then we can be free from psychological stress and illness once and for all.
"You are enough! Not because you did or said or bought of thought or became or created something special….but because you always were."
Notes
Helen is a caring and empathic Clinical Psychologist and Family Therapist who empowers clients to become active participants in the creation of their own rich & meaningful life; free from emotional and even physical pain. She has established her own successful private practice where a high percentage of her clients are direct referrals from other clients and for that she is grateful.
Helen works with individuals, couples and families whose lives have been impacted through psychological related stress and illness. She assists clients with PTSD, stress, anxiety, depression, phobias, panic attacks, chronic somatic illness, eating disorders, disordered eating and relationship difficulties.
Helen's practice is based on the core belief 'get the mind right and the body will follow'.
In addition to TRTP, Helen is also experienced in Mindfulness Based Cognitive Therapy and Gottman Marital Therapy.
Helen's qualifications include a Professional Doctorate in Psychology (Clinical Child & Adolescent Specialisation) from The University of Melbourne.  She is professionally registered with the Psychologists Registration Board of Victoria (PRB) and is a full member of the Australian Psychological Society (APS). Helen is also registered with Medicare as a Clinical Psychologist, enabling her clients to claim Medicare benefits in addition to private health care rebates where applicable.

Professional Qualifications
Professional Doctorate in Psychology (Clinical Child & Adolescent Specialisation): The University of Melbourne
Grad Dip (Soc Sci in Family Therapy): Swinburne University of Technology & Williams Road Family Therapy Centre
Post Grad Dip (Psychology): The University of Melbourne
Grad Dip (Psychology): The University of Melbourne
Ba App Sci (Physical Education): Phillip Institute of Technology (now RMIT)
Certified TRTP Practitioner
Certified Level 2 Gottman Marital Therapist
Categories:
Mentors,
Practitioners,
Victoria