Search Directory
Directory Categories
Judith Richards
 Creator of The Richards Trauma Process (TRTP)
Judith is the creator of The Richards Trauma Process (TRTP).
This process steps people through trauma-related issues, such as anxiety, depression and PTSD. It is safe, effective and fast, generally in just 3 sessions.
TRTP was created out of Judith's own need to resolve her own trauma. She found a way to resolve the extreme trauma  which had resulted in a major PTSD breakdown. She teaches this process to health professionals across Australia.
Contact us to find out more about trauma therapy directly from Judith Richards.
'This process is Revolutionary' – according to academics and professionals in the trauma arena.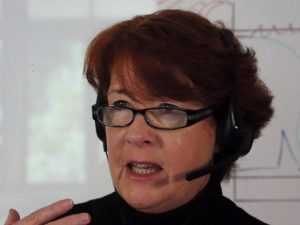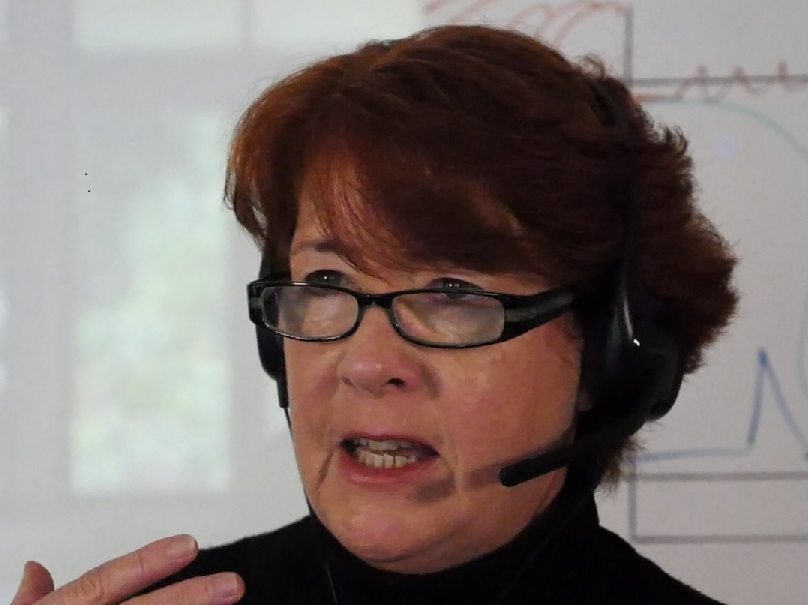 When choosing a TRTP practitioner:
Click on the Practitioner's name to link to their information.
'Areas of Interest' will provide a strong indicator of issues in which a practitioner will be most knowledgeable and experienced. (See Practitioner more info)
Distance is not a restriction. Practitioners use online video conferencing (skype, zoom etc), to connect with their clients anywhere in the world.
The State Location buttons will filter the practitioners into groups by States of Australia.

Mentors
These are TRTP Trainers and Senior Practitioners
Penelope

Grandy
---
Owner / Director
Peace Passion Power
Work
66 Bollard Circuit
Clear Island Waters
Qld
4226
Australia
work
Work Phone
:
0434 552 704
work
Work Email
:
craal@crnprcnffvbacbjre.pbz
INTERNET
Website
:
Peace Passion Power
Biographical Info
Hi! I'm Penny, a TRTP Trauma Therapist based in Brisbane that specialises in working with busy, stressed professionals.
I don't know about you but I reached a point mid-way through my life where I wondered, "Oh God, is this how my life is going to turn out?".
Despite my beautiful family and successful career creating a fashion label in Melbourne with 50 staff, my life had been full of let downs, betrayals and painful memories that seemed difficult to shake. I suffered with crippling anxiety, fear, depression and burnout. Despite the shiny exterior, my inner world was filled with turmoil as I tried to be superwoman, and I now understand that turmoil was caused by early-life traumas.
What happened next is a big story including losing my business, home, first marriage and developing chronic fatigue, which you can read about on my website but I'll tell you it became a slow, expensive and arduous road to wellbeing and happiness.
My life is VERY different now. I feel relaxed, healthy, empowered and excited about my life. And I am SO passionate about helping others to find their own version of happiness an EASIER, QUICKER and MORE AFFORDABLE WAY! That's why when I came across the incredible The Richards Trauma Process, a MASSIVE light bulb came on. It really can change lives by resolving trauma and trauma-related symptoms in as little as three sessions or THREE WEEKS gently and effectively.
I've found that trauma comes in many disguises. It can be as obvious as the shock of a car accident, exposure to war, rape, abuse, the sudden death of a loved one, being bullied or neglected. But it can be something less obvious too.
Many of us are very good at hiding our issues and trying to maintain a normal life while being riddled with anxiety, stress, depression, panic attacks, phobias or just fear. But so many people do not realise this stems from trauma.
Many of you will recognise these feelings and think that it's just because of your fast-paced life when in fact those symptoms can be deep rooted to something in your past that you may or may not even be aware of.
We often hold onto anger, rage, humiliation, profound sadness, shyness or perhaps a lack of self-worth without realising the damage it's doing to our lives on a daily basis.
I am so drawn to this new therapeutic process because I know it changes lives and brings relief quickly, effectively and peacefully. It's so rewarding for me to see clients leave my office after their third session with a huge smile on their face that arrives naturally, feeling excited about what their new world holds for them.
I encourage you to have a look at the powerful testimonials I've received from some of my past clients at http://www.peacepassionpower.com and warmly welcome the opportunity for us to discuss how TRTP can help you.
Notes
Profession:
Present
TRTP Trauma Therapist
Mentor of Teenage students through Raise Organisation
Mentor of Alzheimer Carers through FSG
Past
Entrepreneur and National Business Manager for 30 years
Mentor of Business women in NEIS program
Foster Mother of ten years

Issues Penny deals with:
PTSD, Anxiety, Depression, Fear, Phobias, Stress, Overwhelm
Relationship Issues
Negative patterns in life
An inability to find the happiness, fulfilment or the love you desire
Categories:
Practitioners,
Queensland