Search Directory
Directory Categories
Judith Richards
 Creator of The Richards Trauma Process (TRTP)
Judith is the creator of The Richards Trauma Process (TRTP).
This process steps people through trauma-related issues, such as anxiety, depression and PTSD. It is safe, effective and fast, generally in just 3 sessions.
TRTP was created out of Judith's own need to resolve her own trauma. She found a way to resolve the extreme trauma  which had resulted in a major PTSD breakdown. She teaches this process to health professionals across Australia.
Contact us to find out more about trauma therapy directly from Judith Richards.
'This process is Revolutionary' – according to academics and professionals in the trauma arena.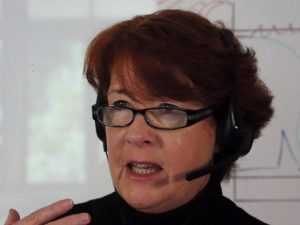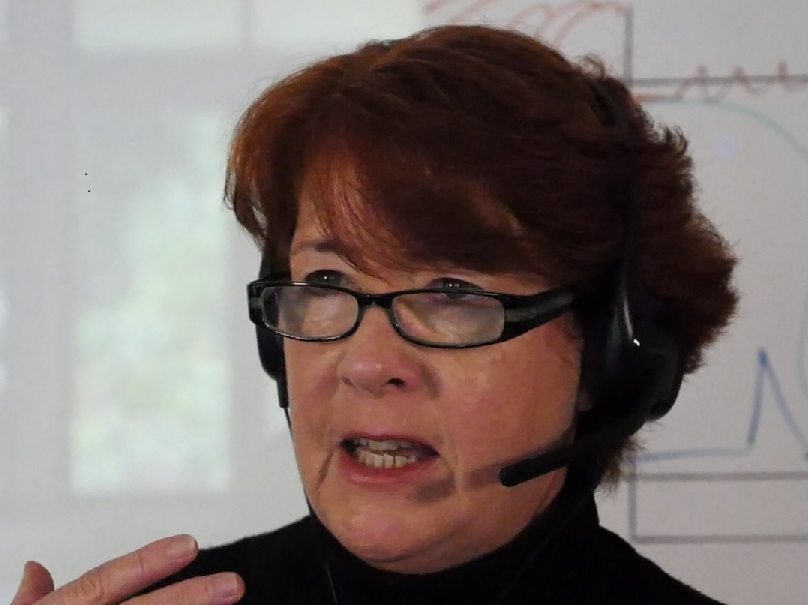 When choosing a TRTP practitioner:
Click on the Practitioner's name to link to their information.
'Areas of Interest' will provide a strong indicator of issues in which a practitioner will be most knowledgeable and experienced. (See Practitioner more info)
Distance is not a restriction. Practitioners use online video conferencing (skype, zoom etc), to connect with their clients anywhere in the world.
The State Location buttons will filter the practitioners into groups by States of Australia.

Mentors
These are TRTP Trainers and Senior Practitioners
Dr

Rosie

McLaren
---
Consulting and Therapeutic Services
Home
Australia
Nedlands
WA
6009
Australia
home
Work Phone
:
08 9386 4327
work
Cell Phone
:
0438 874 766
cell
Personal Email
:
ezpynera@vvarg.arg.nh
INTERNET
Biographical Info
From an early age I have developed a deep and ongoing interest in the human condition and the intimate relationship between perception and objects. This passion continued to develop in my initial professional careers, first as a potter and artist and then published writer and workshop facilitator. As mentioned for the past twenty years I have practiced as a therapist, counsellor and taught and supervised students in the field of mental health. I loved my earlier work and I am passionate about the work I do now.
My love of learning and inquiry led to a doctoral thesis in philosophy where my understanding of the approaches to psychotherapy and counselling began to develop. What resonated strongly were the concepts of wholeness of being and self-realization on all levels; the view that everything in the world as we know it is interconnected.  This sense of being connected to the natural world has been present for me since the day when, as a small child, I discovered clay (no surprise then that, some years later, my first career was as a potter).
After completing a doctorate I trained as a psychoanalyst. The field of psychoanalysis that especially appealed is attachment and early childhood development and the profound influences that those formative experiences have on the relationships, and the mental and physical health, of adults. From my clinical training I learned to work with patients' emotional responses and bodily experiences, particularly in relation to depression, anxiety and trauma resolution.
Although I trained as a psychoanalyst, I continued to acquire and develop a broad range of treatment skills with a particular emphasis on helping people who have experienced trauma and post-traumatic stress. Through my teaching, counselling and psychotherapy positions I have formed a deep understanding of the emotional turmoil and distressing physical symptoms people are faced with on a daily basis when dealing with the aftermath of trauma and traumatic events, including long periods of stress.
Most recently I was accredited as a practitioner of The Richards Trauma Process (TRTP).  As part of the training I experienced TRTP as a client. That experience was life changing and deeply moving. The changes I noticed within myself were simply astounding. A particular experience that troubled me for many years disappeared overnight, and other positive changes became evident soon after. My earlier years of therapy (200 hrs) had never touched on the feelings and emotions of the troubling childhood experience.  During this time, my unconscious mind had kept the memories below my awareness. Through hypnosis, and the sense of safety that is created by the therapist, these old memories simply fell away, and the subsequent relief was wonderful.
The best indicators I have of the effectiveness of TRTP are the results achieved for my clients. TRTP, which is delivered with love, has liberated so many of them from their past traumas and upsets, and any other dreadfulness that has occurred in their lives.  Most clients achieve rapid change and resolution of extremely distressing symptoms in a relatively short space of time. It is a privilege to witness the remarkable transformation of my clients and to share with them the knowledge that they have a future to look forward to that is meaningful and satisfying.
In guiding my clients to come to know themselves honestly, and to rise above adversity and anguish, I draw upon all of my experiences and trainings, including my wide knowledge of art and life. In conjunction with other highly effective psychological methods TRTP now forms a key component of my therapeutic practice
Opportunities to find deeper powers within ourselves come when life seems most challenging.
Joseph Campbell 
Professional organisations: I am a clinical member of The Psychotherapy and Counselling Federation of Australia (PACFA). Accredited supervisor – Clinical Reg. 20892.
Areas of Interest:  I work with Trauma (accidents, domestic violence, rape, robbery, illness), Loss and Grief, Anxiety, Depression, Panic attacks, Personal and Work related stress, Heartache, Relationship Counselling, Negative thoughts patterns, Illness (especially cancer), Inability to relax, Intolerable sensations in Head and Body, Isolation and Aloneness, and Addictions.  In addition, I work with Fibromyalgia, Migraine, Irritable Bowel Syndrome, Chronic Fatigue.
Notes
Hi! I'm Rosie.    If you are looking at this page you are ready to make changes in your life.  Positive and powerful changes that will free you from your inability to enjoy life.  Usually people don't seek counselling or therapy unless they are in crisis.  They seek help to relieve their inner turmoil, anxiety or depression, or to escape unbearable images that play on their minds.  They might want relief from their feelings of shame or guilt, or from feelings of being stuck or trapped, along with a wide range of distressing physical symptoms that are currently affecting their health.  People also seek help because they are grieving and feeling lonely or they can't find a loving relationship.  Others feel emotionally numb or feel like they are falling apart and lacking any sense of purpose or direction in their lives.  If you are suffering and need support at the moment I can help you.
Many years ago as a result of the debilitating effects of anxiety and depression, as well as coping with irritable bowel syndrome I sort relief from a therapist.  The healing (and sometimes challenging) journey of therapy was one of the most profound experiences I had ever embarked upon.  As a consequence, I came to understand and know myself in ways I had never thought possible.  As I developed a growing awareness of what was the underlying cause of my troubling symptoms I slowly began to experience a sense of aliveness and inner freedom.  This exposure to my inner world of emotions and feelings, as well deepening a connection to my body and mind, eventually lead to my own training as a psychoanalytic psychotherapist and counsellor.  I have now been working in the field of mental health for 20 years.  During this time I have developed a keen interest in understanding and treating traumatic stress. [see more of this story in the biographical details below]
I discovered The Judith Richards Trauma Process (TRTP) by chance.  An invitation via email from a colleague arrived advertising a workshop with the title 'Trauma! Understand it. Resolve it'.  With a desire to know more about resolving trauma I attended.  Over the course of several hours I listened to Judith speak about the devastating effects of trauma on the mind, brain and body. And then she spoke about her alternative SAFE, GENTLE and EFFECTIVE approach to healing traumatic stress.  I was transfixed and deeply moved.  Judith is an inspirational and passionate speaker, a skilful storyteller and educator.  As she demonstrated via video testimonials, and with people from the audience aspects of her unique pathway to resolving trauma, I realised she had found the golden key.  Through her own personal and often painstaking research she had created a blend of conventional trauma techniques but with the addition of hypnosis.  It was a Hallelujah moment.  I was excited and wanted to learn more.  In contrast to regular conventional therapies than can take months, even years before there is relief from traumatic stress, TRTP can transform a person's life in 3 – 4 sessions.  This is a remarkable achievement.  Since I began working with clients using TRTP, people who I had been seeing regularly in my clinic for years recovered and are now living satisfying, interesting, loving and healthy lives.  How marvellous is that!!
Categories:
Practitioners,
Western Australia