Search Directory
Directory Categories
Judith Richards
 Creator of The Richards Trauma Process (TRTP)
Judith is the creator of The Richards Trauma Process (TRTP).
This process steps people through trauma-related issues, such as anxiety, depression and PTSD. It is safe, effective and fast, generally in just 3 sessions.
TRTP was created out of Judith's own need to resolve her own trauma. She found a way to resolve the extreme trauma  which had resulted in a major PTSD breakdown. She teaches this process to health professionals across Australia.
Contact us to find out more about trauma therapy directly from Judith Richards.
'This process is Revolutionary' – according to academics and professionals in the trauma arena.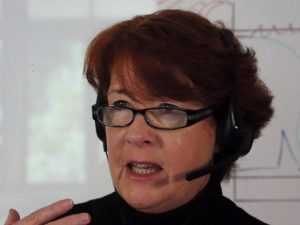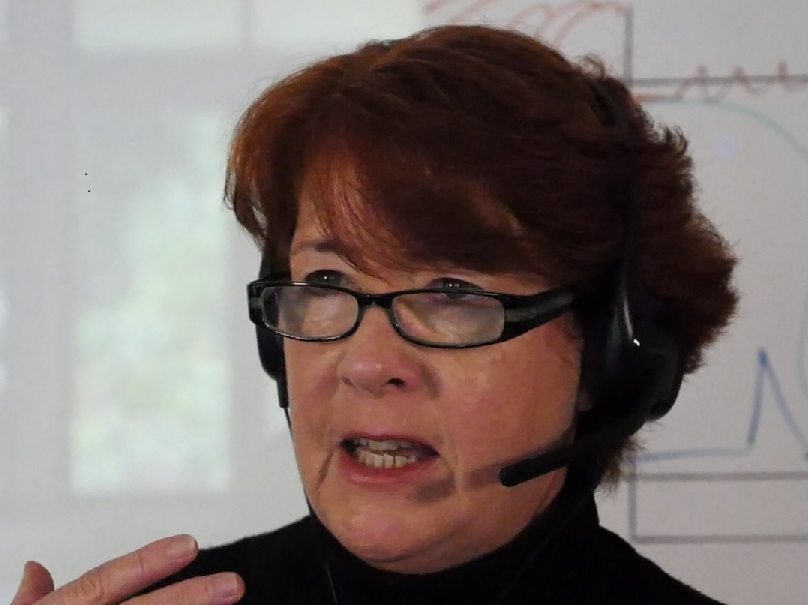 When choosing a TRTP practitioner:
Click on the Practitioner's name to link to their information.
'Areas of Interest' will provide a strong indicator of issues in which a practitioner will be most knowledgeable and experienced. (See Practitioner more info)
Distance is not a restriction. Practitioners use online video conferencing (skype, zoom etc), to connect with their clients anywhere in the world.
The State Location buttons will filter the practitioners into groups by States of Australia.

Mentors
These are TRTP Trainers and Senior Practitioners
Virginia

Coster
---
Work
ACT
work
Work Phone
:
0429 902 427
work
Work Email
:
ivetvan.pbfgre1@tznvy.pbz
INTERNET
Biographical Info
Hi I'm Virginia… TRTP Practitioner 
In my work as a midwife, I've encountered new mothers who went into parenting brimming with hope and excitement. They had read the baby books and websites. The nursery was decorated, the pram was bought … the name was picked … and then, everything came crashing down during the birth… 
From that moment, for these women, the gloss was off. This was not what they imagined they'd signed up for…  Sometimes it's more serious than birth just 'not going to plan' … 
And yes, birth trauma is very real for many women. 
A third of women describe their baby's birth as 'traumatic' and one in seven mothers develop post-natal depression. For six percent of Australian women the situation is even more serious. They meet the diagnostic criteria for Acute Stress Disorder or Post Traumatic Stress Disorder. Even more alarming, the leading cause of maternal deaths in Australia is …. Suicide. 
When birth doesn't go to plan, sometimes it's not as easy as just 'getting over it'. Sometimes you find yourself still talking about it and thinking about it — obsessing over it, perhaps — for weeks, months or even years afterwards. You know it isn't healthy, either for you or for your child. Sometimes this trauma even stands in the way of having other children. It certainly stands in the way of experiencing life fully and feeling 'whole'. 
Notes
Symptoms of birth trauma, as with any psychological trauma may include:
Anxiety
Panic attacks
Phobias
Recurring nightmares
Intrusive thoughts
Hyper-vigilance
Intense sadness
Loneliness
helplessness
Disconnection 
Depression
Grief
A desire to self-harm
I watched women reach out for conventional counseling and psychological help, and there were times when those approaches just didn't cut it. Months would pass, with little or no improvement. Women don't have months to lose searching for a solution. 
Working as a practitioner of The Richards Trauma Process has been life-changing for the clients I help, and for me. To see rapid, lasting improvement in a mother's emotional state, in as little as three sessions, is extraordinarily rewarding. 
I now work with women from all walks of life, from all stages of life, with all sorts of psychological issues that are causing them to feel stuck, miserable, women  self sabotaging, women experiencing anxiety, depression, self-harm, insomnia, low self esteem, grief and loss, PTSD and they too are having the groundbreaking shifts with The Richards Trauma Process ( TRTP).
When you know things can't go on as they are TRTP may be the solution for you too like it has been for my clients. Are you ready? Are you worth it? 
I welcome any questions you may have or discuss how TRTP may be the fresh start to healing and health you're looking for. Sessions can be face to face or via Skype. 
"Pain is inevitable. Suffering is optional" 
Haruki Murakami
Areas of Interest
Women issues, anxiety, depression, grief, fears & phobias, self-harm.
Categories:
Australia,
Australian Capital Territory,
Practitioners